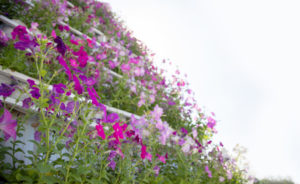 Vertical farming has gained popularity in the UK in recent years as vertical farms are being set up in cities across the country. Private and government funds are widely supporting vertical farming across the country, aiming to promote and integrate this approach into urban centers. For instance, in an urban environment, such as London vertical farms can guarantee a constant fresh supply to its population at any time.
Traditional agriculture in the UK often makes excessive use of fertilizers and pesticides, and it continuously suffers from labor shortages. As a result, vertical farming and urban agriculture are rapidly integrating into the skyline of many British cities.
A growing number of vertical farms and vertical farming technology companies are currently operating in British cities, where they deliver fresh, pest-free produce to local supermarkets and consumers. Continue reading to learn more about some of the most innovative vertical farms in the UK, the size of the UK vertical farming market, and the research and education opportunities available to anyone who has an interest in vertical farming.
Vertical Farming Conditions in the UK
Agriculture in the United Kingdom is highly automated and efficient, and it produces about 64% of the total amount of food consumed in the country. However, climate change, Brexit, workforce shortages, and other environmental challenges are putting increased pressure on farmers and the agricultural sector in the UK.
The traditional agricultural sector occupies about 69% of the country's land area, with most farmland located in the East of England. As of 2020, 83.9% of the UK's population lives in urban areas. There are about 55.91 million urban dwellers and only 10.93 million rural residents. Vertical farms have a great potential to feed the increasingly urban population of the UK while taking advantage of vacant buildings, factories, and other community dead spaces in the cities. Furthermore, urban dwellers will have easy access to highly nutritious and carbon-neutral fresh produce within 24 hours of harvesting.
The excessive use of fertilizers and pesticides in agricultural practices is a constant concern for British agriculture, as it increases the risk of soil degradation and water pollution caused by agriculture runoff. By recycling water and harvesting rainwater, many UK vertical farms have significantly reduced their water consumption. Additionally, they use hydroponics and aeroponics growing methods, which can reduce water usage within vertical systems by as much as 98%.
But the most concerning problem for the British agricultural sector is the lack of farmworkers, such as harvesters. In the UK, 99% of agricultural workers are from eastern European countries like Bulgaria and Romania, while only 1% are domestic workers. The aftermath of Brexit made the situation for UK farmers even worse, as new regulations and restrictions were introduced regarding the right to work in the country. Consequently, agriculture workers were in short supply, which often resulted in catastrophic agriculture losses for the British farmers.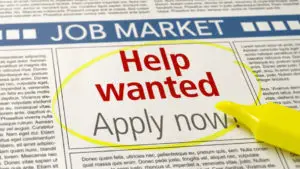 Highly automated vertical farms provide an excellent solution to the lack of agriculture workers in the UK since plants are grown under controlled conditions, where every aspect of their growth is controlled by sensors, and only a small number of highly specialized employees are required to run and operate the farm. Furthermore, the introduction of robotic arms in vertical farming has automated labor-intensive jobs such as harvesting, which no longer requires a great number of farmworkers. For example, the Jones Food Company operates 365 days per year while employing just six workers.
In addition, The Fresh Plaza reported that in 2020, UK farmers produced fewer vegetables and fresh foods, resulting in an increase in imports. Crops such as lettuce, onions, cucumbers, and bell peppers are mainly imported from countries such as France, Germany, the Netherlands, Italy, and Belgium. Brexit, however, made the trade with these countries more difficult and paperwork-intensive. Growing vegetables vertically could reduce Britain's dependence on foreign fresh vegetable supplies. Growing leafy greens, such as lettuce, basil, and salads vertically allows growers to achieve maximum production on limited land. Additionally, vertical farms produce throughout the year regardless of the outdoor weather conditions.
Vertical Farming Companies in the UK
The vertical farming industry is catching on in the UK and has gained immense popularity in recent years. Currently, the country is home to the world's largest high-rise farm as well as some of the world's most innovative vertical farms. Below you will read about the technology employed and crops grown in the following vertical farms, Harvest London, GrowingUnderground, Jones Food Company, and Crate to Plate. These vertical farms use renewable energy to grow pest-free food such as salads, rockets, lettuces, microgreens, and broccoli. 
Harvest London
Established in 2017, this London-based vertical farm produces over 100 types of different crops, including popular leafy greens and herbs such as Thai basil, brocoletto, Holy basil, and Sweet Italian basil. Plants at Harvest London are grown hydroponically in a highly controlled environment tailored to meet the particular needs of each crop. Moreover, their pest-free crops are produced using 100% renewable energy.
Growing Underground
In Clapham, South London, this next vertical farm grows its fresh produce underground 33 meters below ground. GrowingUnderground mainly grows microgreens like micro-coriander and micro-broccoli, salad mixes, and leafy greens, including dill, green and red mizuna, and red cabbages. Crops are grown in a closed-loop hydroponic system, using LED lights powered by 100% renewable energy, enabling this vertical farm to eliminate agriculture run-off and reduce its water consumption by as much as 70%. Furthermore, the farm prides itself on its pesticide-free, carbon-neutral, and nutrient-rich plants.
JFC – Jones Food Company
Jones Food Company's vertical farm is the largest in Europe, covering almost 5,000 square meters. The facility has a total of 17 layers of production, stacking up as high as 12 meters. According to the company's website, the growing area of the vertical farm is equivalent to 26 tennis courts. JCF is committed to sustainable farming, using sustainable solutions to reduce their environmental impact. They grow their crops indoors using hydroponic systems, LED lighting, and renewable energy sources, such as solar energy. The company has also managed to reduce its water consumption by 95% by recycling water and using rainwater harvesting techniques.
Crate to Plate
This container farm is set up on the Island of Dogs in London and utilizes three recycled shipping containers to grow its fresh produce. Shipping containers are 40 feet each and equipped with hydroponics systems that can support the growth of any crop. The growers can easily adjust the temperature, LED lighting, water, nutrients, humidity, and airflow of the plant according to its needs. Crate to Plate produces a wide range of leafy greens, herbs, and microgreens, including rocket, red and green oak, Toscano kale, suerat, borecole kale, green forest, green star, pak choi, Genovese basil, Thai basil, shiso, coriander, parsley, and dill. This vertical farm prides itself on delivering fresh produce to its customers within 24 hours of harvesting. Crate to Plate estimates it will produce around six tonnes of leafy greens per year.
In addition to the currently operating vertical farms, the local government has also given the green light to the construction of 40 more vertical farms around the country. Among them is also the Offenham vertical farm in Worcestershire, developed by Shockingly Fresh. In this vertical farm, leafy greens and herbs will be grown using hydroponics over a 1.2ha growing area.
UK
Market Size for Vertical Farming
In the period 2021-2026, the global vertical farming market is expected to grow at a CAGR of 5.4%. Europe accounts for only 21% of the total vertical farming market, which is dominated by North America and the Asia-Pacific region. The market value of vertical farming in Europe in 2021 was estimated at USD 0.85 billion. However, a report from the Market Data Forecast indicates that the vertical farming market in Europe will grow by 22% annually, reaching a value of USD 2.31 billion by 2026. Together with France, Germany, Spain, and Italy, the UK is one of the most prominent countries in the vertical farming market in Europe. Increasing consumer demand and technological advancements in Europe have fueled the popularity of vertical farming in these countries and across the continent.
Vertical Farming Conferences in the UK
When it comes to vertical farming, the UK is a popular conference hub, as it hosts one of the most prominent events in the field, the Vertical Farming World Congress. Vertical Farming World Congress, organized by the food and drink consultancy Zenith Global, held its first session online in 2020. In its first edition, the participants had the opportunity to virtual tour several vertical farms and to learn about new advancements in vertical farming technology from some of the most prominent companies in the sector, such as Aerofarms, Uns Farms, Intelligent Growth Conditions, etc.
Additionally, a second edition of the Vertical Farming World Congress is expected to be held in Heathrow, London, online and in-person in September 2021. According to the organizers, the second edition will highlight vertical farming technology, crops, and sustainability. As in the first edition, participants will have the opportunity to virtual visit several vertical farms and to take part in various urban farming workshops. The Association for Vertical Farming, InFarm, Kalera, Hort Americas, AgroUrbana, 808 Factory, Vertical Field, UK Urban AgriTech, and Farm Tech Society are just a few of the leading companies participating in this second edition.
Various British universities are also leading the way in organizing local and international conferences in the field of vertical farming. The University of Nottingham has been holding conferences on vertical farming as early as 2015 when it organized an international conference on vertical farming and urban agriculture. Urban agriculture experts, including engineers, policymakers, and plant scientists, participated in this conference to discuss both the challenges of vertical farming and the research opportunities that exist in this area.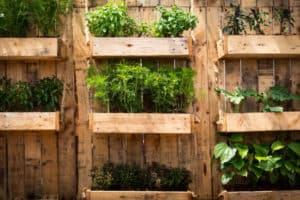 Another important conference on urban agriculture and sustainability took place in the New Forest, UK, in 2018. This conference quickly became popular among international participants, and a second online edition was held in 2020. This conference aims to discuss ways that urban agriculture can contribute to sustainability in cities.
The Warwickshire College Group in Pershore organized a vertical farming conference recently in 2020 as well. The conference was attended by agricultural experts, businesses, and researchers who discussed vertical farming technologies.
Additionally, the University of Nottingham Trent held another international vertical farming conference in 2020. A major focus of the conference was on actual challenges such as climate change, natural resource depletion, and their effects on global food security. The role of modern technologies like robotics, big data, and artificial intelligence in improving productivity in vertical farming was also discussed. During the event, participants heard from many prominent experts on vertical farming, including Dickson Despommier and Christine Zimmermann-Loessl, the chair of the Association for Vertical Farming in the EU.
UK Vertical Farming Education and Research Units
The UK is home to some of the world's leading universities and research centers, especially in the fields of agriculture, horticulture, and plant science. As vertical farming is becoming increasingly popular in the United Kingdom, several universities are offering courses on vertical farming, urban agriculture, and gardening so that students can be exposed to several opportunities offered by these industries. In addition, some universities have opened research centers dedicated to urban agriculture and vertical farming.
At the University of Nottingham, the Centre for Urban Agriculture aims to increase intellectual collaboration in research on vertical farming by bringing together academics, engineers, and experts. Additionally, the center aims to enhance learning opportunities in urban agriculture for students and to promote and introduce urban agriculture to cities.
Reaseheath College in Cheshire opened the doors to the Vertical Farming Centre, which is the largest research and training center for vertical farming in the UK in 2021. This 200-square-meter research facility contains a growing chamber and a growing room, which will be used to test the growth of plants using a variety of temperatures, lighting intensities, and nutrient recipes. Furthermore, this research center intends to introduce students to the most recent advances in vertical farming and provide them with opportunities for training and applied research.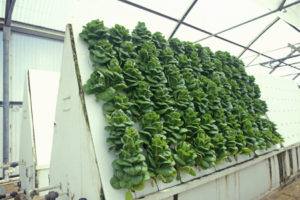 Harper Adams University is another UK university committed to urban agriculture research, which focuses on optimizing fruit production using hydroponics and CEA technology, and analyzing the challenges urban agriculture faces in the UK. Furthermore, the university offers a Master's program geared towards teaching and training graduate students on urban agricultural practices and advanced research methods.
Newton College has also begun offering new horticulture courses that include information on growing crops in CEAs, according to the Vertical Farm Daily. Other options for vertical farming education include online courses, such as the "Farming and Gardening" course, which lasts 20 study hours. This online course is designed to teach students how to grow their food in cities and how to develop vertical farming systems to maximize production in limited spaces.